The Opposite of Nice Isn't Nasty.
Sales Training For Women In Business.
The Opposite of Nice Isn't Nasty is a 6-Week Experience designed to transform the way you think about yourself and your business so you can earn your TRUE worth. If you are ready to level up and earn double or triple what you are earning now, or more, then you are in the right place. You're probably not creating the income you want, not necessarily because you are in the wrong job or have chosen the wrong MLM or because your product is not good enough.....it's more likely because YOUR self-limiting mindset and corresponding behaviors and habits are impeding your growth. That's about to change. If you're willing to do the work on YOU, by being truly honest with yourself and identifying the areas where YOU have played small in the past, you will experience a metamorphosis like no other. This is not strictly a course that trains on sales techniques. Yes, we'll include training on sales and negotiation and effective marketing, but more importantly, we will FLIP YOUR MINDSET. If you are taking this course, you already know that your mindset – the way you see yourself or believe in yourself, the way you give in to fear or doubt on a daily basis, the way you give up too easily or experience jealousy of others vs. pride in yourself– all of these feelings are a MAJOR FACTOR in what's holding you back. Just like a neglected house gets "flipped" on HGTV into a ridiculously dreamy home, we'll do the same with you. And just like that old neglected house couldn't catch anyone's eye, let alone a buyer with money to spend, so will YOU become that in-demand business professional attracting new clients and leads like never before. TRUST ME. When you change on the inside first, then apply the right sales and marketing practices next, you will experience exponential business growth. Let's make it happen NOW.You deserve extraordinary success and YOU CAN DO THIS. Don't wait. Don't doubt that this course is for you. Don't second guess yourself, haven't you been doing that long enough?? I thought so. Let's go.
Your Instructor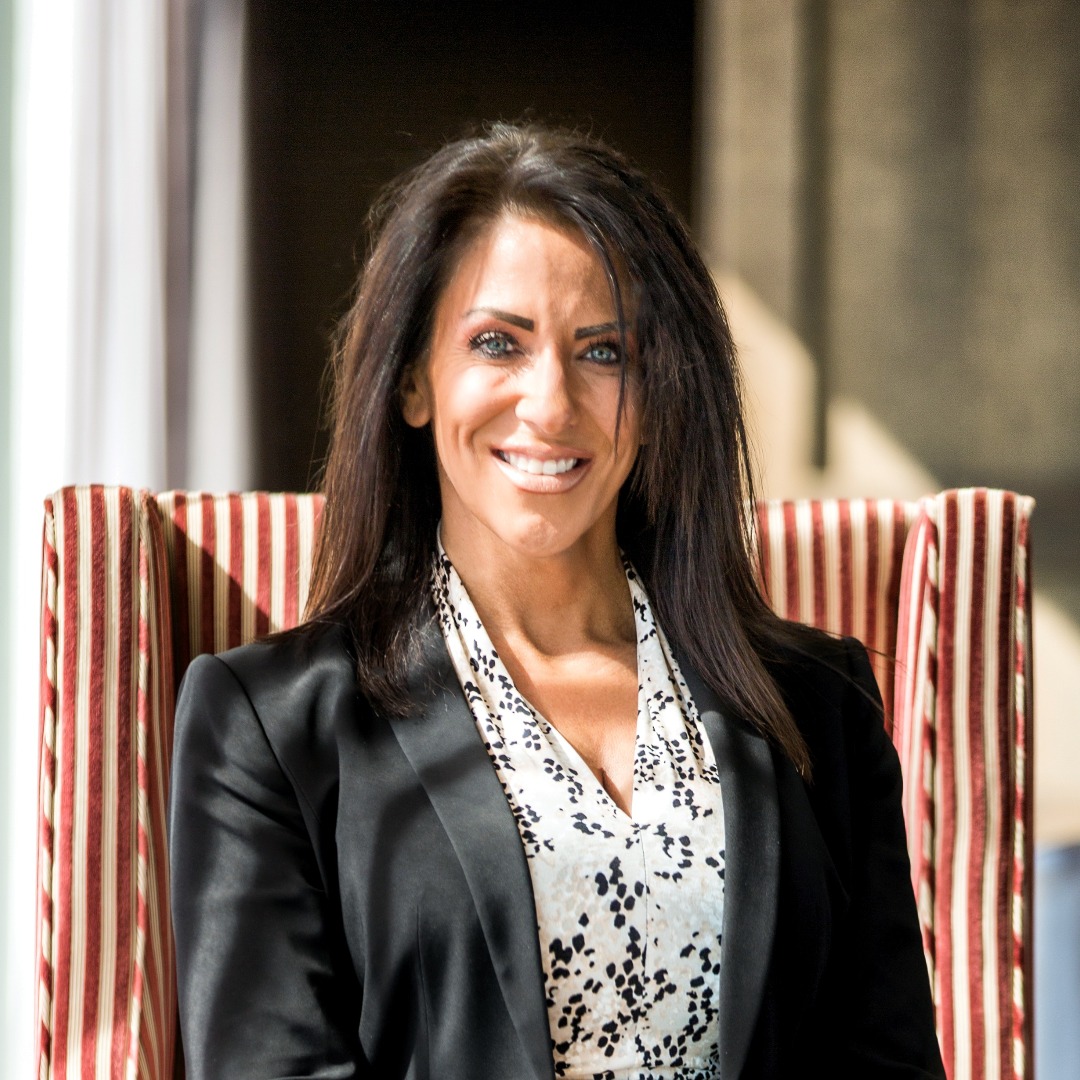 Kelly Olexa is a seasoned business professional with over 22 years of sales experience in both the corporate environment and in the startup world. She founded a profitable 7-Figure business in 2011 and has just launched two solo business ventures, Socially Fit Services, and The Opposite of Nice Isn't Nasty: Sales Training For Women in Business. Kelly is passionate about helping women see their untapped potential and ideally, to start their own business, even if it's a side hustle to begin with. A serious fitness fanatic, Kelly knows that STRESS is the #1 contributor to poor health, and because 2 of the top stressors in our lives are WORK and MONEY, well, you can see why she wants to help women pursue their passions by starting a business. It's AFTER women start a business however that the challenge begins. Too many women aren't prepared to SELL and self-promote as needed in order to grow a business. Kelly's course is designed specifically to address the common issues women encounter when trying to succeed in business. Taking this course will not only make you a strong, confident salesperson, it will make you stronger in EVERY area of your life. Guaranteed.
The Opposite of Nice Isn't Nasty, Sales Training For Women In Business Includes:
Frequently Asked Questions
When does the course start and finish?
This is a self-paced video tutorial course, so you start when you start and finish when you finish.
How long do I have access to the course?
How does lifetime access sound? After enrolling, you have unlimited access to this course for as long as you like - across any and all devices you own.
How do I know that I'll have guidance offered that's specific to MY job or MY business?
You will have unlimited opportunities to ask questions- both via text in the Facebook groups- and on Facebook Lives. The success of this course and community lies in being able to do just that- address all kinds of questions and concerns and specific scenarios so you have actionable insights to apply to YOUR world. You'll also be amazed how much you'll learn from other women, even if their business situation is completely different than yours. The principles are universal!
ARE YOU READY TO STOP PLAYING SMALL? ARE YOU READY TO PLAY BIG AND CHANGE YOUR LIFE?
I know without a doubt that you will transform your business and your income, and position yourself for exponential growth in 2019 and beyond by taking this course and participating in the private community group. More importantly, the principles you'll apply during our time together will forever change your LIFE. I don't say that lightly. My life has changed forever for the better, and I'm about ready to do things in this next chapter of my life I only DREAMED about years ago. And I have ZERO DOUBTS I will do them. You will too. Sign up NOW for The Opposite of Nice Isn't Nasty, a 6-Week Experience that will deliver a transformation in you that you never thought possible. I guarantee it. For less than what you probably spend a week at Starbucks, you can forever change your future. And I promise you, this is way better than any Frappuccino. This course goes live on JANUARY 14th, 2019 and we will sell out soon, so lock in your spot NOW!